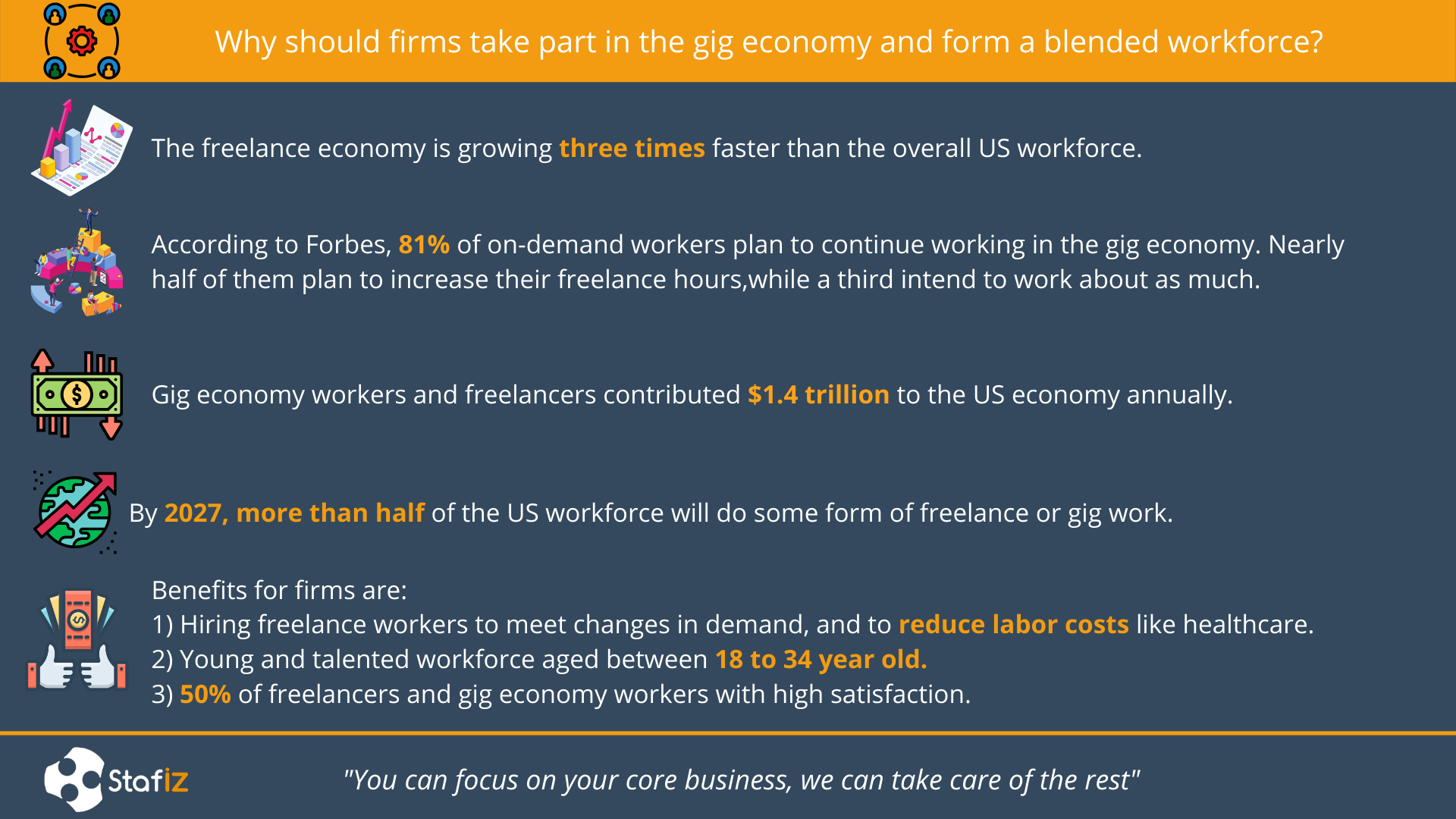 The COVID-19 or coronavirus outbreak has become nothing short of tragic to say the least. We would like to take this opportunity to thank all medical professionals, organizations and professional services. These individuals have been working hard to provide the necessary assistance during this time of distress and panic. While COVID-19 has put many businesses into a desperate situation. There are also a few positive things to look at in this difficult time.
Online sales have increased by 52% and the number of online shoppers by 8%. This has contributed to a significant boom in the B2B and B2C markets. And professional services such as management consulting, marketing services, supply chains are in high demand to help businesses run smoothly with their services.
Businesses are trying to move their services online to limit physical contact as much as possible. At the same time, firms are trying to find out how remote working can be the solution during this crisis. Many organizations are looking at remote working as a short-term solution to the situation and are waiting to bounce back to their physical workspace as soon as this crisis is over.
What businesses can learn from this crisis? 
This crisis has been extremely brutal and will have massive consequences. Because of its nature, it was even less expected than the 2008 financial crisis (which was forecasted by many at the end of 2007). The scale of this pandemic crisis and the extent of its impact is a consequence of our globalized economies. More intertwined than ever, world economies depend on each other to grow and sustain. Trades and exchanges are numerous. As a consequence, when an event like coronavirus appears in China, other economies are impacted not only because some supply chain links are broken but also because the virus spread is so much faster. Volatility has therefore become more important than ever.
With more economic volatility and risks than ever, it is crucial for companies to find ways to absorb such shocks. The terrifying rise of unemployment across the world shows how much companies only option to absorb such shocks is making people redundant. Losing talents, generating restructuring costs and future hiring and training costs. Is this the most efficient model?
In the meantime, the number of freelancers in the world keeps increasing. A whole new generation is unlikely to join big corporates, with different value and goals, striving for more freedom and independence. More than 33% of the active population is working as freelance in the US. This rate is expected to reach 50% by 2027. Similar trends are observed everywhere in the world. Companies will keep struggling to hire talents on long-term contracts.
This double trend confirms that it is high time for companies to build a blended workforce. Teams should be composed of internal talents highly-experienced with the internal processes and know-how, with freelancers adding specific skillset that internal teams don't have. Let's take the example of a graphic designer. Almost every marketing or software projects will require a design work at one point. Some companies internalize this skill, but lose the option for the designer to become more creative and acquire new skills as she always work for the same kind of projects and brand. Other companies call agencies, which can be a good option but usually an expensive one. Why not work with the same freelancer, call him whenever she is required and benefit from the learnings of jobs done with other companies ?
We think using remote working with a blended workforce can be a permanent solution for organizations and can act as a robust workforce structure during a crisis like Corona and in the future to better absorb such economic shocks.
Firms cannot avoid remote working and why should they prepare for the gig economy?
As mentioned, more than 50% of the US workforce will be a part of the gig economy by 2027. This means there will be more remote workers, consultants, freelancers in the market than traditional employees. The situation will be similar in other countries soon. To prepare for the gig economy, managers will have to rebuild their strategy on how they approach talents and their hiring process. Because hiring a freelance is not like hiring a traditional employee. Managing a team of freelancers is also very different from managing internal teams. Managers need to acquire a completely different mindset.
Companies will have to adjust the way they hire and onboarding new workers. But more importantly how they manage teams that are made of internal resources and freelancers. This changes the way your business communicates, processes, and operating in this changing environment.
How a blended workforce can be a solution for a stable work environment?
Blended workforce can help better resource planning strategies that better optimize the right skillsets and offer very specific skills for internal purposes or a client needs. This can help firms to form a strategic and tactical workforce according to their specific needs.
Blended workforce can help your organizations overcome difficulties that are faced with a fully internal workforce. First, adding flexibility is helping reducing risks of failure and restructuring costs. Second, it helps bring specific skills on the table which is a critical driver to build a competitive edge.
HR managers and procurement teams can quickly locate workers with specific skills required for their upcoming projects and non-permanent workers can easily work for organizations remotely.
Conclusion:
In conclusion, companies should focus on creating a collaborative workforce that can balance management of internal and remote workers to be successful at reaching their goals. Firms should also allow their employees to choose traditional or remote work to find out which works the best for them.
The organization should focus on creating a strong collaborative blended work environment that can withstand any economic crisis or situation.
To achieve this,
The formula could be internal teams + freelancers = robust work environment.
Do you agree?
We will talk more about this detail in our next blog article.