How can consultants work remotely?
Due to the unfortunate turn of events caused by Covid-19, many companies, universities, and businesses are forced to work remotely. This situation has caused mayhem on the stock market. Stocks of big names in the consulting industry like Accenture fell by 11%. The stock market crash alone has caused losses worth billions of dollars worldwide. The travel industry is expected to lose $820 billion in revenue. Scary right?
One of the reasons for this is that firms are not well prepared to work fully remotely. For many, it is the first experience of remote project management. In the business consulting field, working remotely can be very challenging. All the business plans and project decisions are affected. Leaving you to sustain and cope with your business activities with rapid changes around you.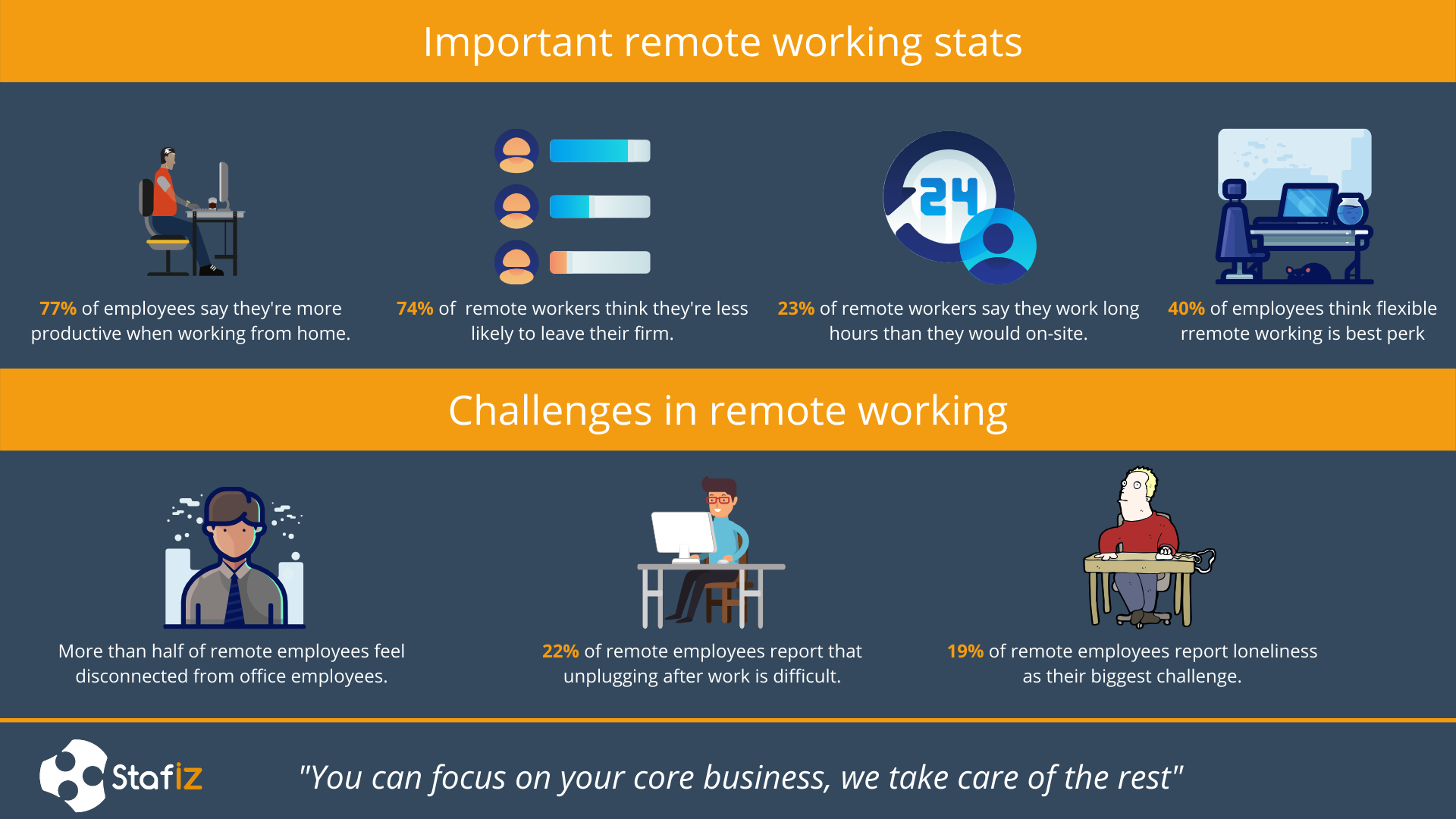 Challenges involved in remote work:
Consultants feel remote working is demanding and would reduce their performance significantly without proper preparation or training. Some of the challenges include:
Face to face supervision:
When project managers and consulting firms work on their projects, they feel face to face interaction is essential. Firms also think employee's work efficiency will decline. On the other hand, managers struggle with communication and support from superiors.
Lack of access to information:
It is very difficult to track what your coworkers are working on. Getting answers to some simple problems related to your project can seem like a herculean task for people working from home. Especially in the consulting field, solving business problems and projects are done together with team members.
According to a study conducted by pubsonline.informs.org, the lack of mutual knowledge among remote workers leads to lower willingness to give your co-workers the benefit of the doubt in stressful situations. This also results in poor judgment of your co-worker's professionalism.
For e.g., if your co-worker informs you by email stating he won't be able to work remotely today. You will start judging him as an unreliable worker and may take it as an offense. However you would have no information about the current circumstances or problems faced by him while working remotely.
While working remotely, the workers might have to distance themselves from social gathering and interactions of an office environment. Loneliness is the biggest problem faced by co-working  employees. This can be very hard for consultants as they have high social and business interactions with their clients and team members daily.
How to convince your clients for remote consulting?
Yes, this is going to be by far the hardest thing. Your clients will probably think it is not possible to do consulting remotely. They might have some concerns regarding the value you're going to offer to their business while working from home. You must prove to your clients that you can solve their problems even while working remotely.
Start with fixing a deadline and come up with a solution on how you're going to provide the same value to their business as before. This could include
As always, to solve a business problem or complete a project for a business, you need consultants from IT, management, and other specialists from various fields. Choose your remote team wisely. Update the clients about the people who are working on the project.
 

Make use of digital platforms:
Hold all your video conferences and meetings online on Zoom.us . This will help you to solve the challenges like face to face meetings, lack of information sharing. Create a Slack  to communicate and share your ideas and necessary information. Try to make your clients use these digital platforms by holding meetings online; keep them updated about the project through slack. Make use of webinars to make presentations or demonstrations for your client's business. Make them understand that your working hours are the same as before.
How can ERP help consulting firms with remote working?
In this tech-savvy world, the way of doing business has changed drastically. Businesses can perfectly function online with internet and having an Enterprise Resource Planning (ERP) can help your workers and clients perform their activities remotely all over the world.
An ERP helps your business as it provides all necessary information to understand a situation and perform tasks remotely. Firms and employees can have the right visibility over the projects they are working on, track orders, employees' timesheets and more. Even hiring staff and allocating projects is much easier with an ERP.  
With Stafiz, ERP features such as project management, expense management, subcontracting simplify the consultant's job since all his tasks can be done and shared online with other team members in real-time. This also helps anyone from individuals to large enterprises to work from home while being anywhere across the world.
As consultants work on tight budgets for their client's business, ERP helps consulting firms cut their costs and reduce redundant time-consuming tasks. They can focus on their core business and project on-time delivery for their clients.
Employees don't have to be physically on-site to operate and control their activities, as their ERP gives the option to manage remotely. Consultants are helped by the ERP to make data driven decisions and improve performance metrics from wherever they are. Information about production status is always readily available and they can access it from their smartphones or desktops.
ERPs are nowadays mobile and cloud, they connect all your employees and contractors under one roof. An ERP is a very beneficial tool to build a sustainable activity and monitor teams remotely or on-site.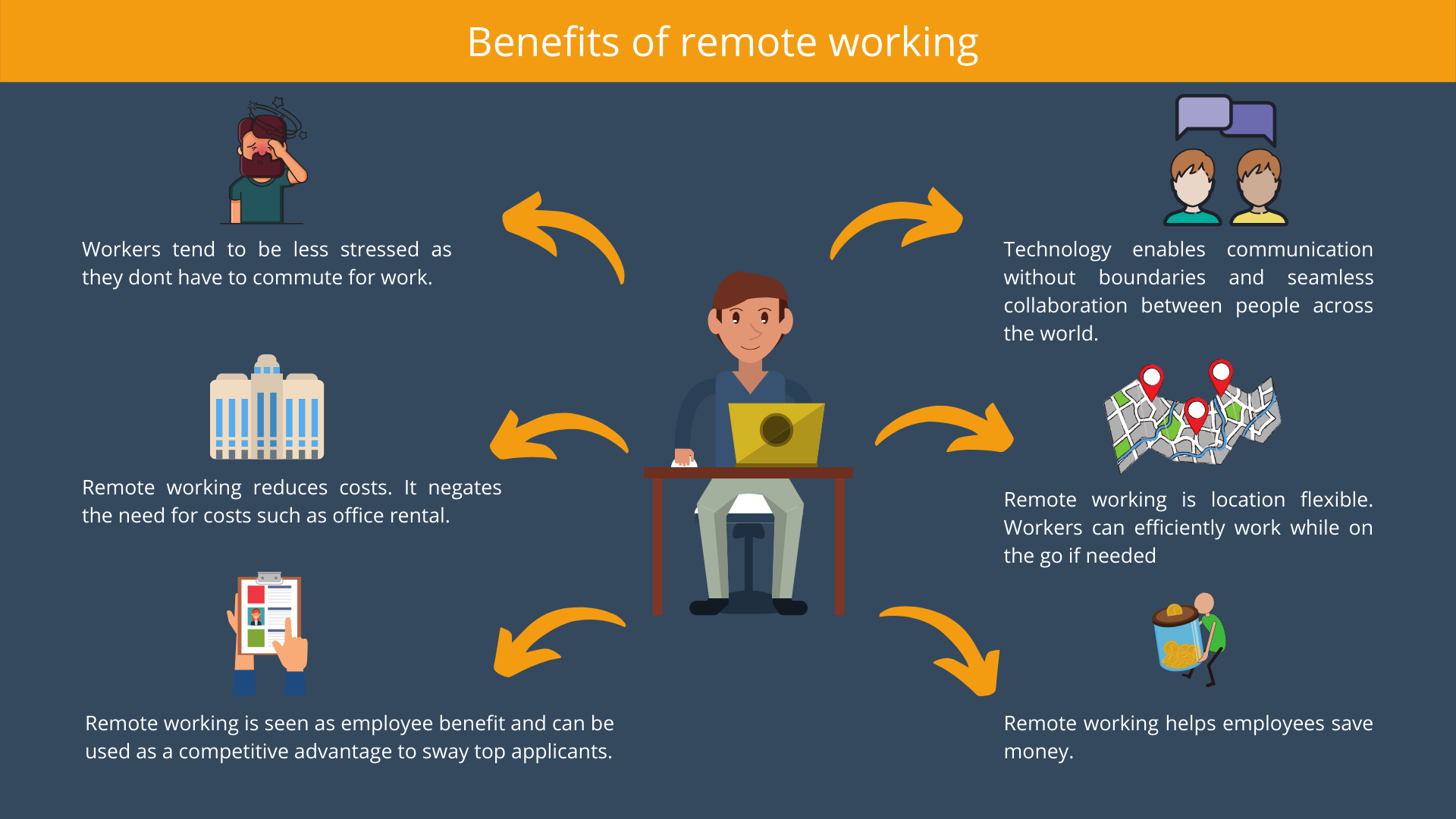 Using CRM to manage customers remotely:
When working remotely, managing clients is more critical and can be difficult. To overcome this, some ERP's like integrating CRM. It can help employees to call customers, interact with them, and create a funnel to track final sales. It provides valuable information to firms that can be used strategically to retain current customers and capture potential business leads.
CRM also helps firms to increase their sales profitability. The company can have all the necessary information about their customers. They can quickly analyze customer profiles to predict their behavior in the future. Allowing companies to make the best decisions to improve their revenue.
Conclusion:
ERP and many other technologies help in making remote working easy. Collaborative work between employees and customers can also be handled remotely. If technology is used wisely, it can be cost-saving for both employees and companies with regard to travel, transportation, and other miscellaneous expenses. Making use of telework technologies will act as a competitive advantage for firms.