The purpose-built Professional Services Automation platform to increase your performance
Do you manage project portfolios, are you a consulting company, an ESN or a professional services agency? Stafiz helps you better manage your business
More than 10,000 users around the world work daily with Stafiz
Best-in-class visibility over the forecast
Stafiz gives you maximum visibility thanks to the consolidation of all past and forecast data. By leveraging planning, Stafiz gives you a clearer vision of:
current and forecast project and business performance
projects that deviate from their budget
discrepancies between production and invoicing
key indicators: utilization rate , turnover, margins, etc.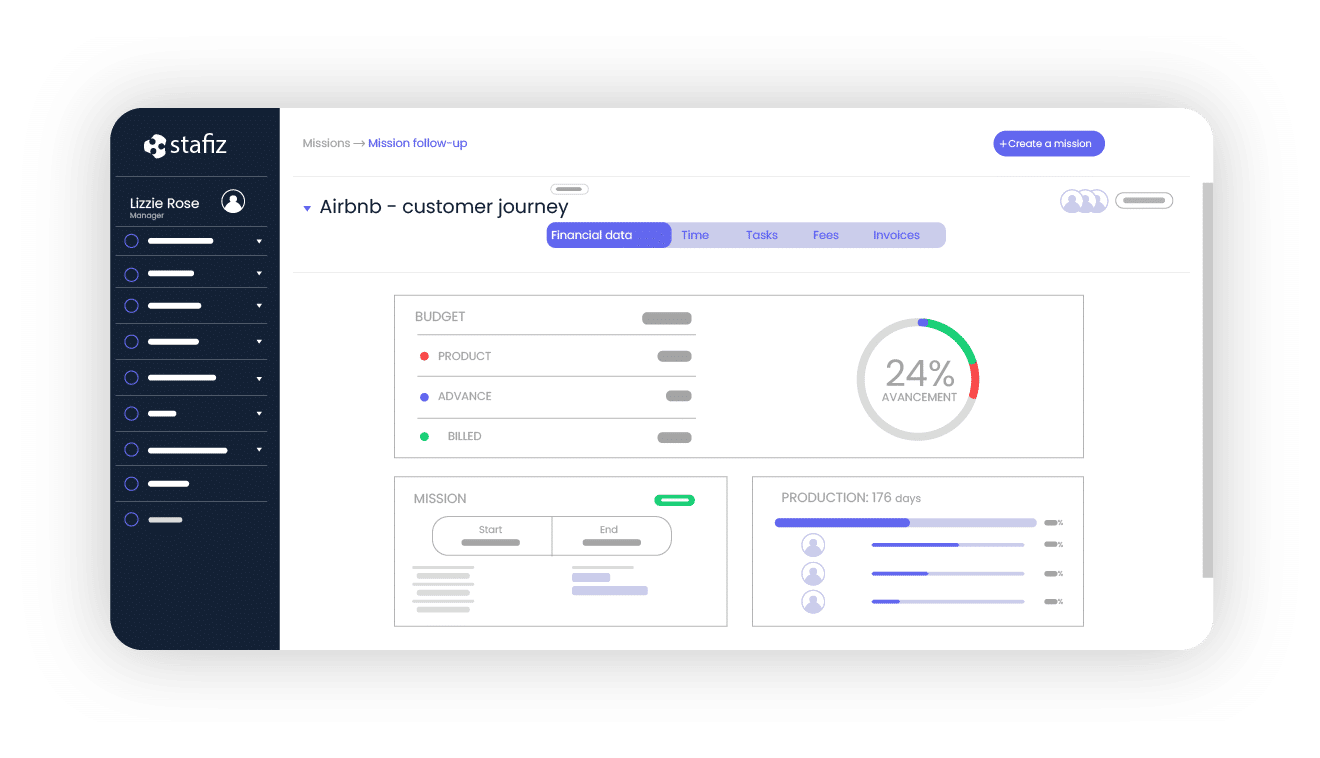 End-to-end management of your operations
Benefit from more powerful integrations between your processes: pre-sales, resource planning, project follow-up and billing. As open platform, Stafiz connects to your software through its open API and native connectors.
This end-to-end management brings you:
a unique solution and a better experience for employees
automation of administrative tasks, workflows and notifications
more reliable data available in real time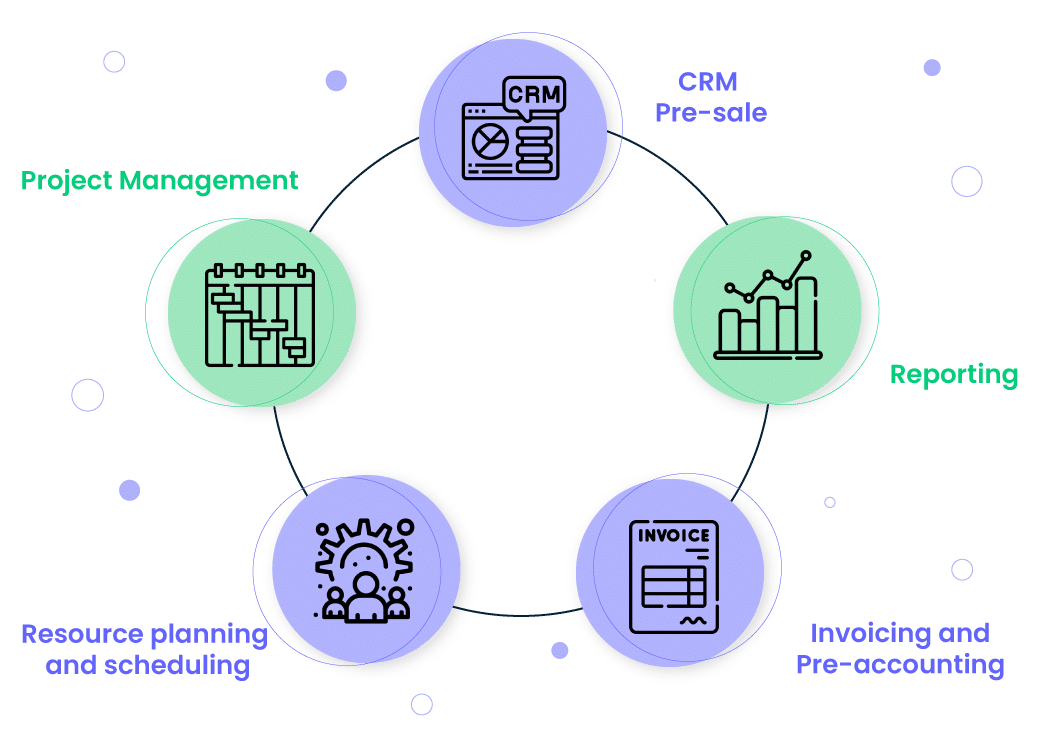 Connected for better collaboration
Stafiz allows different teams to share a common working environment. The interface adapts to the needs and rights of each employee and makes it possible to break down silos. Sales teams, subcontractors, operational staff and support teams finally have a central tool that allows them to work more efficiently.
access dedicated to external parties, subcontractors and customers
management of rights and access according to the type of profile
flexible access to functionalities depending on the users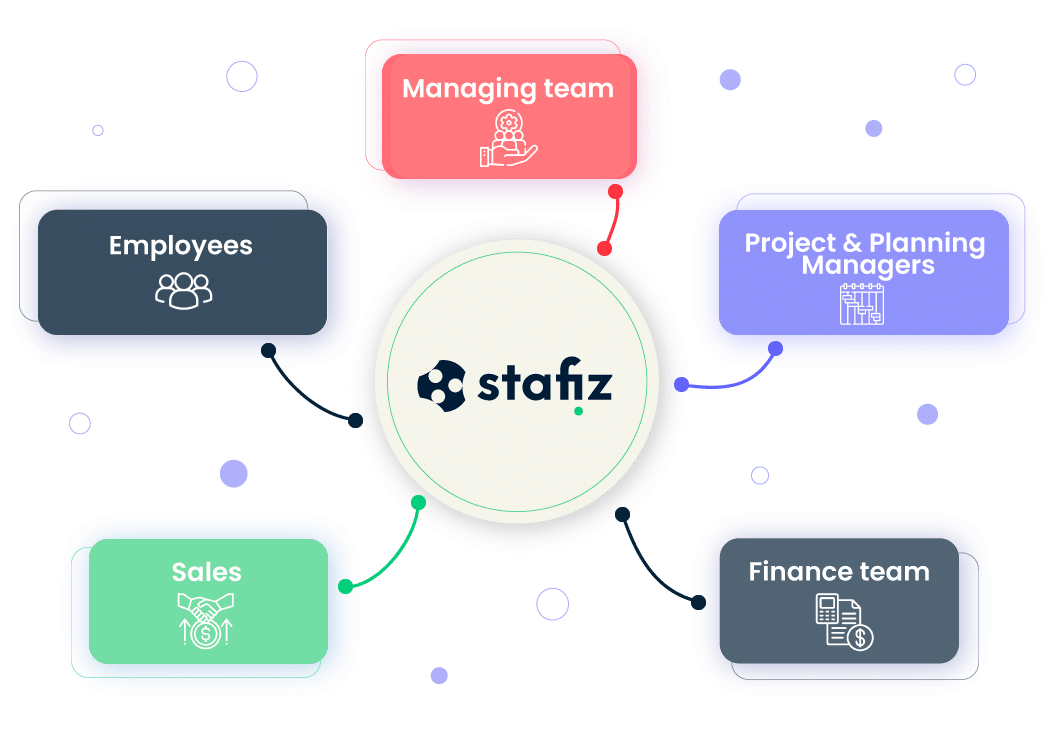 98% of our customers renew each year
Find out why more than 10,000 professionals work with Stafiz.

E. Stievenart
Associate Director
At KiMSO Conseil
" We highly recommend Stafiz: since the creation of our consulting company, we have tried multiple Excel files. Today, all our data is centralized in Stafiz, and we receive our dashboards in real time ."

I. Lalet
Development and Support Manager
At Colorado Consulting
"Before using Stafiz, we were unable to improve our billable rates. Thanks to Stafiz, we are have optimized our capacity and our billable rates are up +7pts. Stafiz has really improved our performance.

R. Beziz
Co-Founder
From YouMeO by BearingPoint
" Managing our projects has become so much easier since we started using Stafiz. The software allowed us to automate our project management and performance. This was a real game changer! "
Discover how the increased visibility that Stafiz brings to your activity allows you to improve performance and efficiency
Don't wait to exploit your full potential. Test Stafiz for 14 days.
Schedule a demo