1
Advantage 1
Avoid repetitive tasks and save time. By connecting the CRM with Stafiz, you avoid wasting time by having to re-imput data into the system.
2
Advantage 2
More consistent data across systems. Integration between systems ensures that data is identical from one solution to another. This consistency gives you greater reliability.
3
Advantage 3
Commercial follow-up is increased tenfold. Not only do you benefit from the commercial history, but you can also better follow the history of what has been achieved with each client (project history, turnover, profitability, etc.)
Why integrate your CRM?
If you want to keep your historical CRM, why have to duplicate work?
The Stafiz APIs allow you to theoretically connect with other solutions that have an API.
You can then automate certain workflows to create a more efficient end-to-end experience and save time and effort.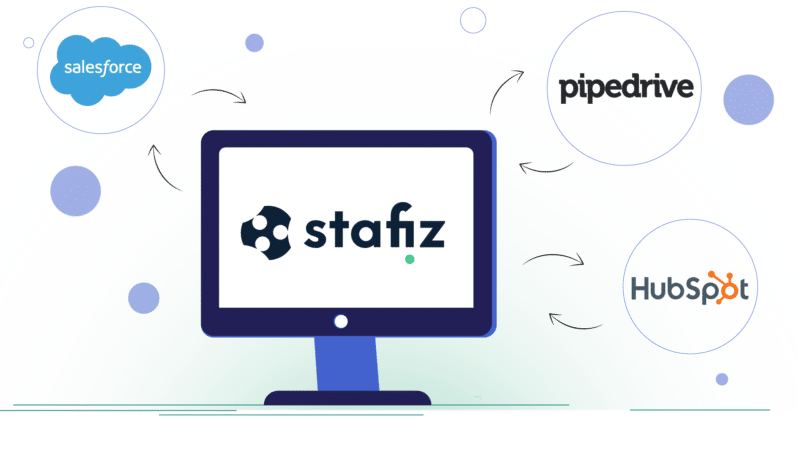 FAQ
We designed Stafiz with the objective of providing the best user experience on the market. We offer much more than an ERP!
Forget the old-fashioned design and complex functionalities. Stafiz is intuitive, customizable and comprehensive. We use proprietary technology to help you grow, engage your employees and keep your customers happy.
Yes, we offer a free 14-day trial of Stafiz. Just contact us and we will show you how to use your account and get the most out of this 14 day free trial. If you wish to test Stafiz for longer, we can also provide longer access on a case by case basis.