Total visibility and better management of your internal and external resources
THE resource planning is the heart of the reactor of your activity, with Stafiz you benefit from maximum visibility so that you can easily monitor and plan the load while satisfying your employees.
Profile search tool
Immediate check of availability
Simple assignment of tasks and projects
Optimization of loads and capacities
Specific access for your subcontractors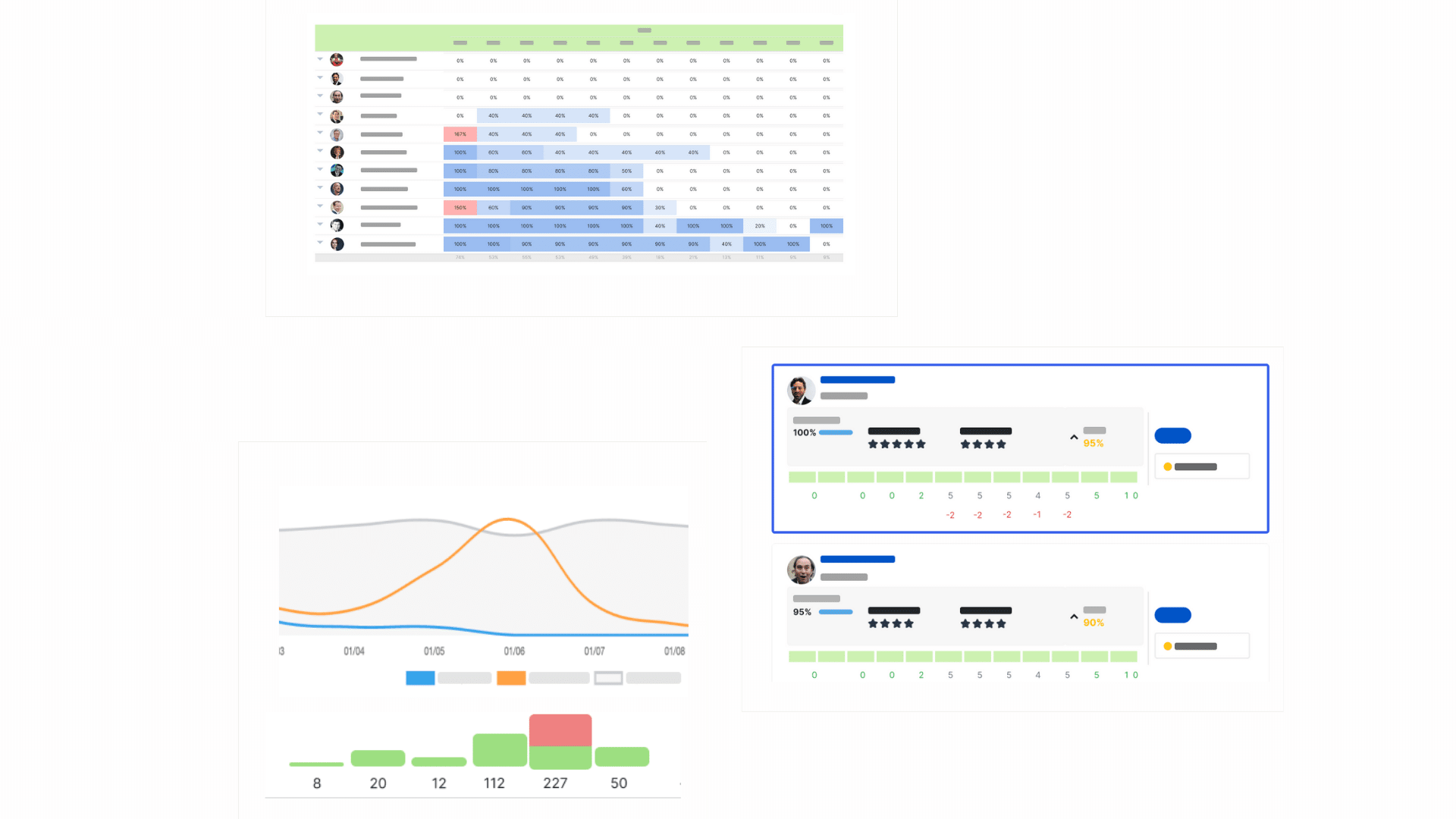 FINANCIAL PROJECT MANAGEMENT
Effortlessly visualize the financial health of your activity, including forecasts
With Stafiz, the financial monitoring of your projects is real-time and forecast. No more surprises, you systematically respect budgets. Even more, you have the financial tools and indicators to improve your operational performance.
Effortlessly visualize the financial health of your activity, including forecasts
Real-time completion rate and margin
Progress and revenue forecasts
Impact of planning changes on margin
Analysis of variances from the budget
Notifications in case of margin degradation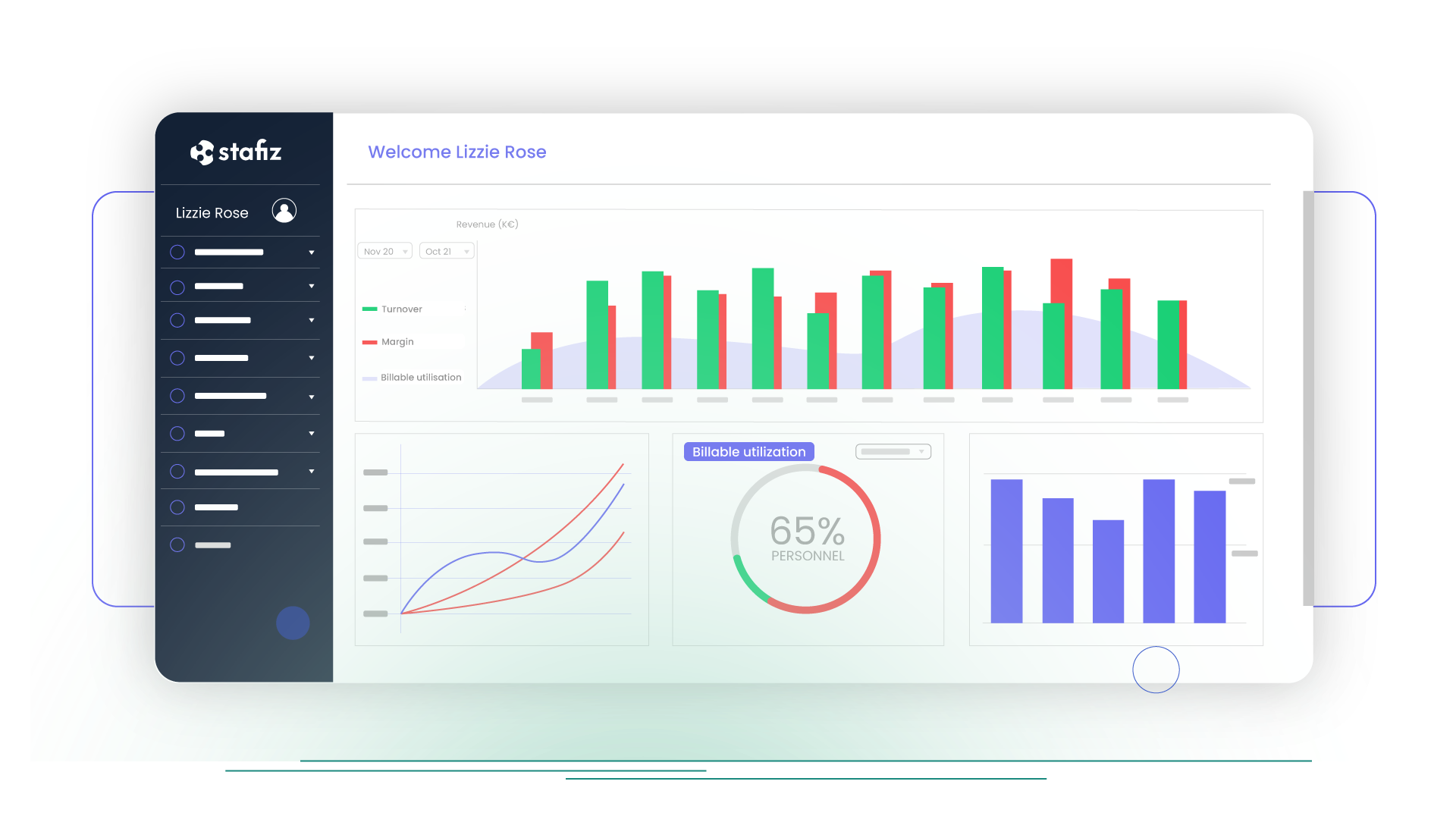 Automate your management and save time on projects that matter
Your time is precious, keep it on value-adding tasks and increase your. utilization rate and the satisfaction of your employees.
CRM: pre-sales management, pre-resource planning, quotation generation
Mass generation of invoices
Sending invoices by email
Management of unpaid reminders
Cash flow forecast
Your synchronized working software environment
Stafiz integrates wonderfully into your IT environment. Double entry is over! The REST API is complete and various native integrations exist with CRM, HRIS and accounting software.
Real-time schedule updates in calendars
Open API connections with accounting and payroll solutions
Power BI connectors
Exportable sales and expense records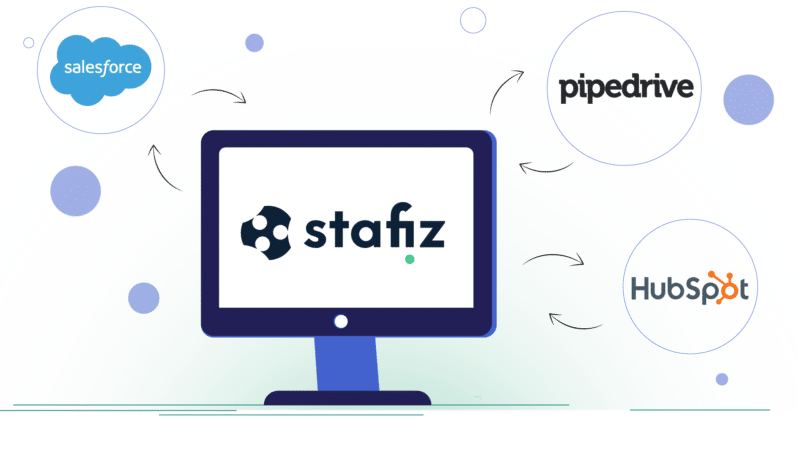 Consulting Firms FAQ
How to support the teams of your consulting firm towards a digital transformation? Read the article .
An example of a success story
Colorado consulting optimizes its utilization rate thanks to the digitalization of its resource planning
A single tool and centralized data
Real-time update of resource planning taking into account leave etc.
Multi-criteria search engine and management of resource requests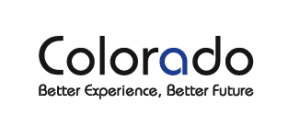 Isabelle Lalet
Development and Support Manager
Colorado Consulting
"Since we started using Stafiz, we have seen our profitability increase, because we are able to smooth out the workload of our employees much better."
Our customers talk about it better than us

I. Lalet
Development and Support Manager
At Colorado Consulting
" Before using Stafiz, we were unable to improve our resource planning rates. Thanks to Stafiz, we manage our capacities much better and have improved our margins ."

R. Beziz
Co-Founder
From YouMeO by BearingPoint
" Managing our business has become so much easier since we started using Stafiz. This was a real game changer! "

E. Stievenart
Associate Director
At KiMSO Conseil
" We highly recommend Stafiz: since the creation of our consulting company, we have tried multiple Excel files. Today, all our data is centralized in Stafiz, and we receive our dashboards in real time ."
Find out how Stafiz can improve the performance and efficiency of your practice.
Don't wait to exploit your full potential. Test Stafiz for 14 days.
Schedule a demo