Automation of recruitment processes

Finding the best candidates
Search your database for the best talent

Improved candidate and HR team experience
A smoother, more human process

Simplified follow-up of applications
Stay up to date and responsive!
What is recruitment in Stafiz?
Create personalised application forms for your offers
Customise application forms
Customise fields and formats
Centralise and archive profiles: CVs and cover letters
Create job-specific questionnaires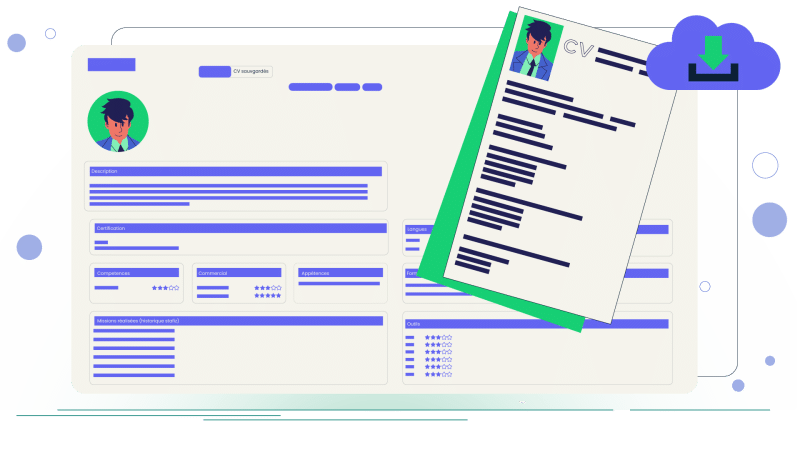 Follow your candidate pipe
Candidate pipe
Recontacting candidates for suitable offers
Follow-up of candidate status updates: progress of interviews, number, scoring
Central database of all candidates
Create personalised interview forms for each role
Centralized online interview results
Secure access to candidate profiles
Consolidated feedback
Monitoring of interview results and status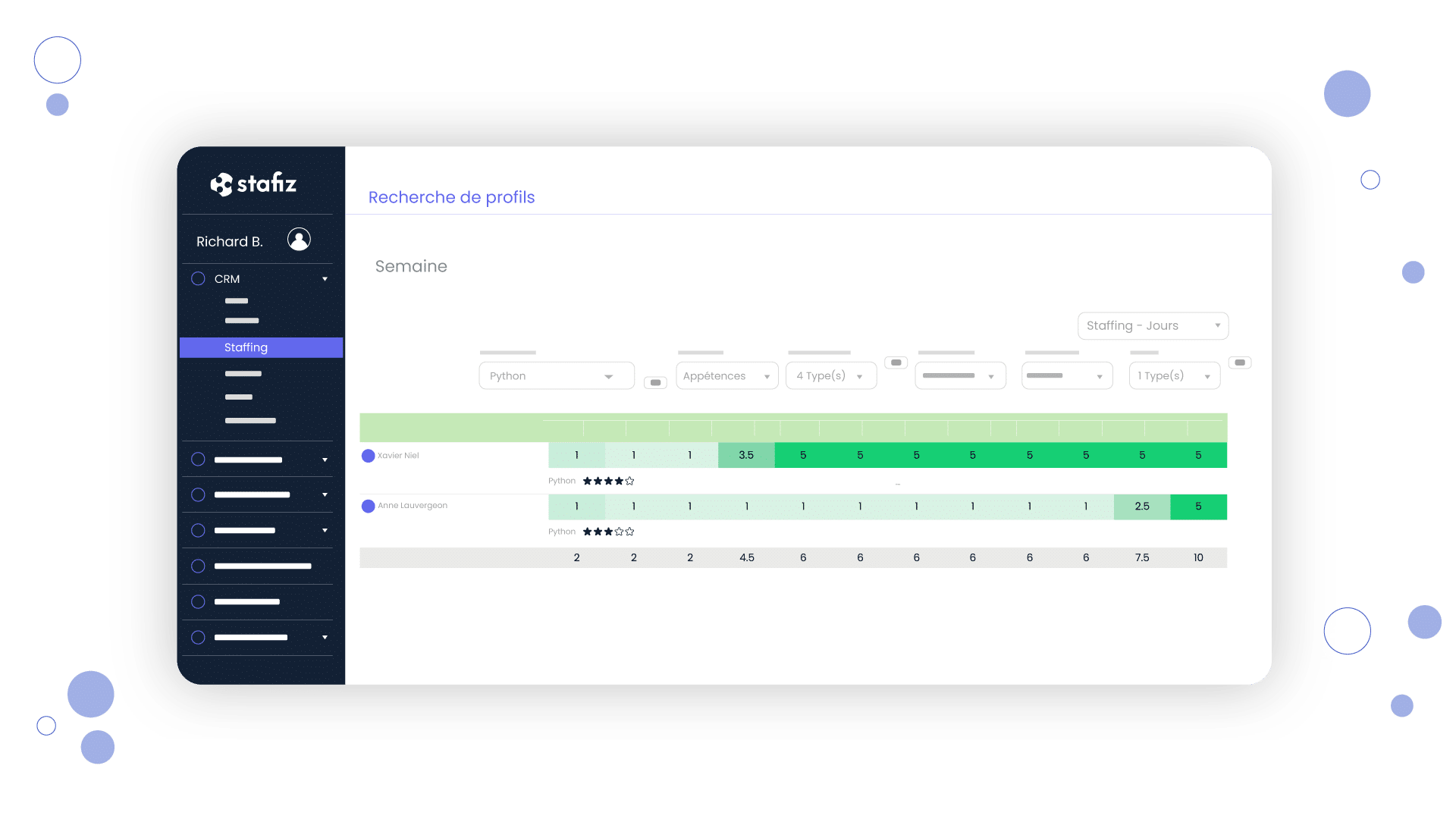 Our customers speak better than we do

R. Beziz
Co-Founder
From YouMeO by BearingPoint
" Managing our projects has become so much easier since we started using Stafiz. The software has allowed us to automate our project and performance management. It has really changed the game!" 

E. Stievenart
Associate Director
At KiMSO Consulting
" We highly recommend Stafiz: since the creation of our consulting firm, we had tried multiple Excel files. Today, all our data is centralized in Stafiz, and we receive our dashboards in real time."

I. Lalet
Development and Support Manager
At Colorado Consulting
" Before using Stafiz, we were not able to improve our resource planning rates. With Stafiz, we are managing our capacity much better and have improved our margins."