When YouMeo chose to use Stafiz, it was still a young and fast-growing company. Deploying Stafiz was the ideal way for YouMeO to structure its processes and save time for all employees, especially the associates, in order to free themselves from numerous administrative tasks.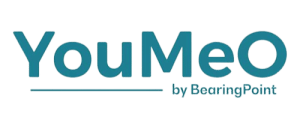 Scope:France
Users: 23 employees
Sector : Digital transformation
Context and issues
A key player in the consulting industry, now part of Bearing Point, YouMeo was looking for a solution in 2019 to structure its processes.
YouMeo was managing its projects on Excel, expense reports and vacations were processed by email, invoices were done manually. Beyond that, the administrative tasks were too time consuming.
A solution to better manage the activity and avoid errors was therefore necessary.
Their needs in brief:
Simplification of project management
Gaining in efficiency
Spend less time on administrative tasks
We realized that sometimes we were not billing for some of the work or fees due to lack of visibility.
We finally have an accurate system that avoids errors and provides all the visibility to run our business. We save an infinite amount of time and gain peace of mind.
Managing our projects has become so much easier since we started using Stafiz. The software has allowed us to automate our project and performance management. It has really changed the game!
Raphael Beziz
Co-founder
Solution provided
In order for YouMeo to reach its objectives, Stafiz has set up the following functional bricks of its platform:
The project management module with the monitoring of KPIs is followed by the project managers who are thus responsible. Budgets and margins are always respected thanks to notifications. Thanks to the activity management in forecast, YouMeo teams take action before problems occur.
The invoicing and payment tracking module saves valuable time and optimizes cash flow through automatic proactive tracking.
Finally, the operations are optimized: from the opportunity to invoicing, through the management of expenses and absences, all processes are automated by Stafiz.
Benefits
Project margins increase thanks to anticipation and alerts
Cash flow is optimized
Process automation and time savings
Let's find out how to replicate this success at home.
Watch a demo