Your company has particular needs, and you don't have this expertise internally? It's time for you to work with independent workers! You might be a large organization or a small one, or even a startup! Hiring a freelance worker is always a possibility and has its advantages.
1. Why should you choose an independent worker?
Independent workers are professionals who once decided to fly solo. They are not a big fan of hierarchical organization in companies and team work. They work alone and according to their own timing and price for limited time missions. Which is usually more profitable for the company who is hiring.
The real problem is to find the right one! The freelance who will be compatible with your needs. Ask yourself what your actual needs are, and if you really can not have this mission done within your company. If not, evaluate the budget that you plan to use for the accomplishment of this mission and find out what is more profitable: to hire someone full time or to work with a freelancer?
Nowadays, there are more and more freelancers on the market and making a choice remains a challenge. You will surely start by comparing the price of the services and this will allow you to make a first selection. It is the same concerning the location of the providers. If you need someone to work with you on your premises or on site, the choice will be less wide than if you call on someone who can work remotely and provide you with the different deliverables digitally.
During the research work, you need to ask yourself the right questions so that the correct informations are sent about the mission:
What skills are required?
And what experience?
What is expected of the freelancer?
And what deliverables do you need?
Dates and time
Once your choice is made, meaning: after having selected a little less than a dozen freelancer; it is essential to have a clear brief that you will have determined with your collaborators, or superiors. It is of great value, and it leads the rest of the project in the direction that you will have chosen. An unclear brief, in which important elements and indications are missing, can and will slow down the mission, even lead it to its failure. If the deliverables aren't what is expected, consider the possibility that your first instructions weren't clear enough.
How to start working with your freelancer before their mission starts?
Provide a complete set of specifications. This must contain all these essential elements:
Why this project: explain your needs, vision, expectations, and explain the goals of the mission in a few words
Who you are: explain what your company does, what its values are
Present the team and how the company's operations
Different steps of the project: give tbe schedule and deadlines, the goals for each step
The deliverables that you want
The working conditions: environment, available equipment, if this will take place in the premises or remotely
There are many advantages to hiring a freelancer. According to manager-go.com the main advantages are:
Avoid the rigidity of a fixed-term contract
Use expert skills: freelancers work better and faster and will cost you less than an employee
Expand your network
Immediate availability
Recruit as many people as you want, if you are not satisfied
The limitations are not that numerous:
There are a few risks related to confidentiality: indeed, there is no guarantee that some of your information is not shared with other clients of your freelancer, clients who may be your competitors.
There is no guarantee that a freelancer is really an expert in his field. By going through agencies, the risks are reduced.
Finally, having a freelancer who is good at what he or she does and who is a perfect fit for you is hard to find.
What are the characteristics of freelancers?
As indicated in the words "independent workers", they work alone. But what really defines these workers, who fly on their own, is their passion for what they do. They are autonomous, and they acquired a certain experience through time which allows them to work on independently.
They generally express this need to work freely, without restrictions that can be put in place by companies and team work.
Independents also have ideas and opinions to defend. A clear vision of what they want to accomplish. Their determination makes them very talented. But also difficult to integrate into a team that is used to collaborating and sharing ideas to reach consensus.
These self-employed profiles are very rigorous and demonstrate a facility to adapt to different types of missions for very different companies. Their active listening and their desire to strive for excellence make them reliable individuals.
2. Use a staffing tool to assign freelancers on missions and tasks
A staffing tool has many advantages for your company. When you are in charge of a project, staffing is essential to improve the project process by assigning each resource where it is needed. The staffing tool allows you to do this even more efficiently thanks to the visibility it offers on the different resources and their availability. But also, the workload, time and other elements useful to the smooth running of your project management.
Read this French article on staffing management and its advantages: gestion du staffing
When you work with freelancers, you can include them in your staffing management. And as you do for each project, list the other resources you need, whether material or human. Then make your schedule and estimate the costs, and start allocating your resources to the different tasks, including your freelancer.
By using a staffing tool, you benefit from a visibility on the skills of your collaborators. Also, you can better see their performance and the progress of the project in real time. Everyone has the possibility to enter their data and this creates a better collaboration and connectivity within the company and within the teams working on a project.
Remote work has reinforced this need for communication, and the staffing management tool is a way to centralize data and exchanges. What many people are looking for today are tools that make it easier to adapt to remote work. The upheavals of the last two years have highlighted certain weaknesses in some companies. This is why using a software like Stafiz to manage your teams and projects in addition to your administrative management is essential for better productivity and responsiveness from your employees and freelancers – who will feel more involved in the company.
Each person, once staffed on a task, can organize their schedule in their own way and report their progress, difficulties and performance in the staffing tool. This allows a better general follow-up in a period where planning, reporting and exchanging as a team becomes complicated.
Read this French article on the staffing tool: plus d'infos sur comment utiliser un outil de staffing
3. Integrate the freelancers into the company and the team
Freelancers, despite the fact that they work according to their own schedule and (their own rules), are most effective when they are well integrated into the team, and into the company. Here are some mistakes to avoid when working with a freelancer according to an article from Crème de la crème, a freelance platform:
Poor communication before, during and at the end of the project: this is even more important when working remotely. Do not forget to communicate all the information necessary for the good progress of the mission. (change of schedule, missing material etc.)
Lack of integration
Administrative concerns and delays in payment
Failure to take the time to get to know them and understand their way of working
The goal is to build a trust relationship with them, something that will last so you can maybe work again together.
The importance to stay flexible and to adapt.
Use tools that allow you to work properly from a distance, for example, so that you can exchange quickly, share documents, etc.
Giving the freelancers access to a maximum of information, the visibility they will get will allow them to be more efficient in their tasks and to feel more involved in your company.
Here are 4 tips to collaborate more efficiently with independent workers.
As you are used to doing with company employees, act as you would with them:
Express your satisfaction
Remind to everyone their role, and define certain rules
Be available and ready to listen
Make the dialogue possible
The experience of an indenpendent worker at Stafiz
Interview with Cyril Coulange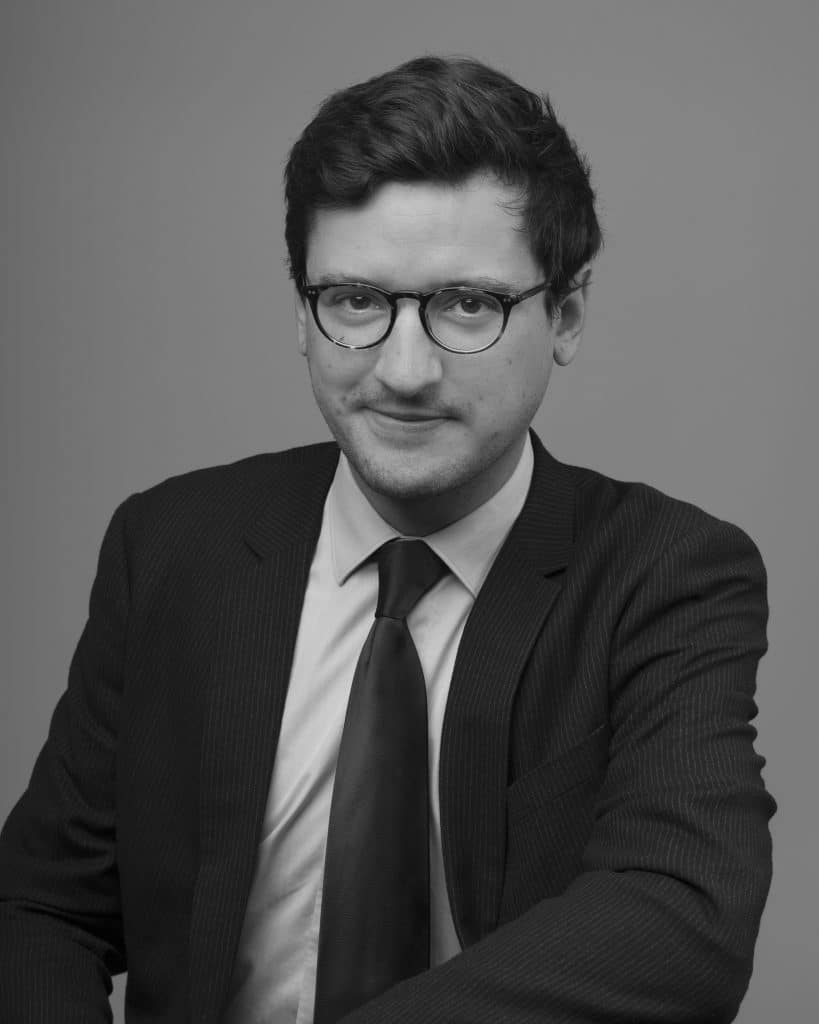 How long have you been in business as a freelancer?
This was done in several steps. The first was to set up the legal structure, more than a year ago. Then I had to define my offer. I knew that I wanted to be independent, but after having worked for ten years in consulting and finance, I was able to do a lot of things and I had a pretty broad offer. I really had to define what I wanted to offer and the best way to get into the market to get clients quickly.
It took me some time. I started my website, I was also doing some missions here and there, but it wasn't very targeted, and I never canvassed.
I started defining my offering in September 2020 when I made my website. I figured it was a good showcase. I put my offer in production in October 2020, and since then I have been actively working on it. Technically there are three, on the one hand the automation of closing and the implementation of reporting tools. On the other hand, financial and strategic consulting in a broader sense for the support of mergers and acquisitions etc. Finally, I have a part-time CFO offer, which is the one I sell the most. I work with clients to take care of the entire financial function.
What kind of clients do you have?
I have a core client base, but it's very broad. It ranges from very young companies – such as clients who don't yet have a legal status – to consulting firms that make tens of millions of euros in revenue. My core clients are startups that have been in business for two to four years, with revenues of around €1 to €5 million, and that need reporting such as forecasts in order to make strategic decisions; or because they have investors who need regular reporting on their investments.
What can a freelancer bring to a business or a project?
In finance, for example, the managers do all the financial part themselves, they are quite capable of doing it but it is time-consuming. It's time they can't spend on their business. The advantage of working with a service provider is that they can take care of this part of the business and relieve the manager of this burden, allowing him to concentrate on the operational activity and delegate.
The interest for the company is that it is a very flexible status. If there is a very high demand, or need for a service, it will be able to take its provider "on demand". If there are months when there is less need, the company simply does not call upon him. The service provider adapts according to the activity of his client and according to the budget.
It's expensive for a company today to hire someone, and it's not very flexible if it doesn't go well. With a freelancer, we can monitor the budget very closely and decide whether or not to use their services.
It can happen that things do not go well between a provider and a company, in which case it is very easy to terminate a contract.
Is it more profitable to call an independent worker or to hire someone?
It depends a lot on the profile. For the financial function, and with a comparable budget, we can have a freelancer with a 10-year profile work for 2 to 3 days a week in a company for the same price as a full-time junior with only two years of seniority. The senior will intervene less days, but will be more efficient in 3 days than a junior in one week.
What was your best experience with a client? Or your favorite mission?
My favorite assignment is with a company that is 4 years old and that I have been working with for several months. I work with a team of seven people and it's a company that is very active and growing well. It's very interesting because it's an exchange with people who know my business. It goes very well and we have a lot to contribute to each other. We work together for the good of the company.
It's nice compared to what I used to do in a firm, it was more punctual missions that went from one week to a few months where we established links with the client but finally, at the end of the mission we give a report, and then we never see this client again.
As a freelancer, I can create real relationships and intervene on a recurring basis, which facilitates communication and interest in the mission.
Sometimes clients don't know what to expect before working with freelancers. According to you and your experience, what should clients know before using your services? What advice would you give them so that they know more about your business, your way of working?
I don't know exactly how freelancers work in general. I was lucky enough to work in a consulting firm for a long time, and I was trained in the firm's strict procedures. The service I offer today is a practice, which is cheaper and more flexible because I have fewer clients than when I was in a practice. I am closer to my clients, so it is better to work with a service provider than with a consulting firm. After that, you have to make a benchmark and compare the different service providers who can intervene on the project. You have to look at those who are the most competent to carry out the mission.
How can choosing to work with a freelancer rather than hiring someone full time guarantee the success of a project?
Flexibility and know-how. A freelancer generally knows his job well because he has been doing it for several years. He knows well the missions that will be proposed to him, whereas a recruit will need to be trained, because his level will be lower.
Can you share your experience as a provider on an assignment with Stafiz?
I worked for one of your clients, on the onboarding of the Stafiz solution. The client had a problem with the format of his databases in Excel. I worked with you to reformat everything and integrate the client's data into Stafiz as it should be. This was IT consulting, I had no financial input at all on this mission.
It was in September/October last year and it was very interesting. It was during the period when I was still defining my offer, so it was very interesting to work on these issues that I had not been confronted with before. I worked a lot with the client face to face without going through Stafiz.
So you were not really integrated into the team, you only worked with this Stafiz client?
Exactly. I was more a provider to the client than to Stafiz in the end.
What is your general feeling? Are you well integrated into the teams or do you work more solo?
Cela dépend des clients, certains sont habitués à travailler avec des We are well integrated and part of the team. We even have email addresses in the company's name. But there are also clients who are less used to working with service providers and with whom I continue to work under the banner of my consulting firm. In general, communication goes very well, we are lucky today to have tools that allow us to communicate in real time like with Slack and Teams (it depends on the teams).
So I've never had a problem with my clients. Since we are providing them with a solution, it is in their best interest to communicate well and provide us with all the documents we need, and to feel comfortable with the team. As the meter is running, it's in their best interest that it goes well and quickly. We work with the customers for the well-being of the company.
Thank you, Cyril.