The consulting market in France (2021)
Performance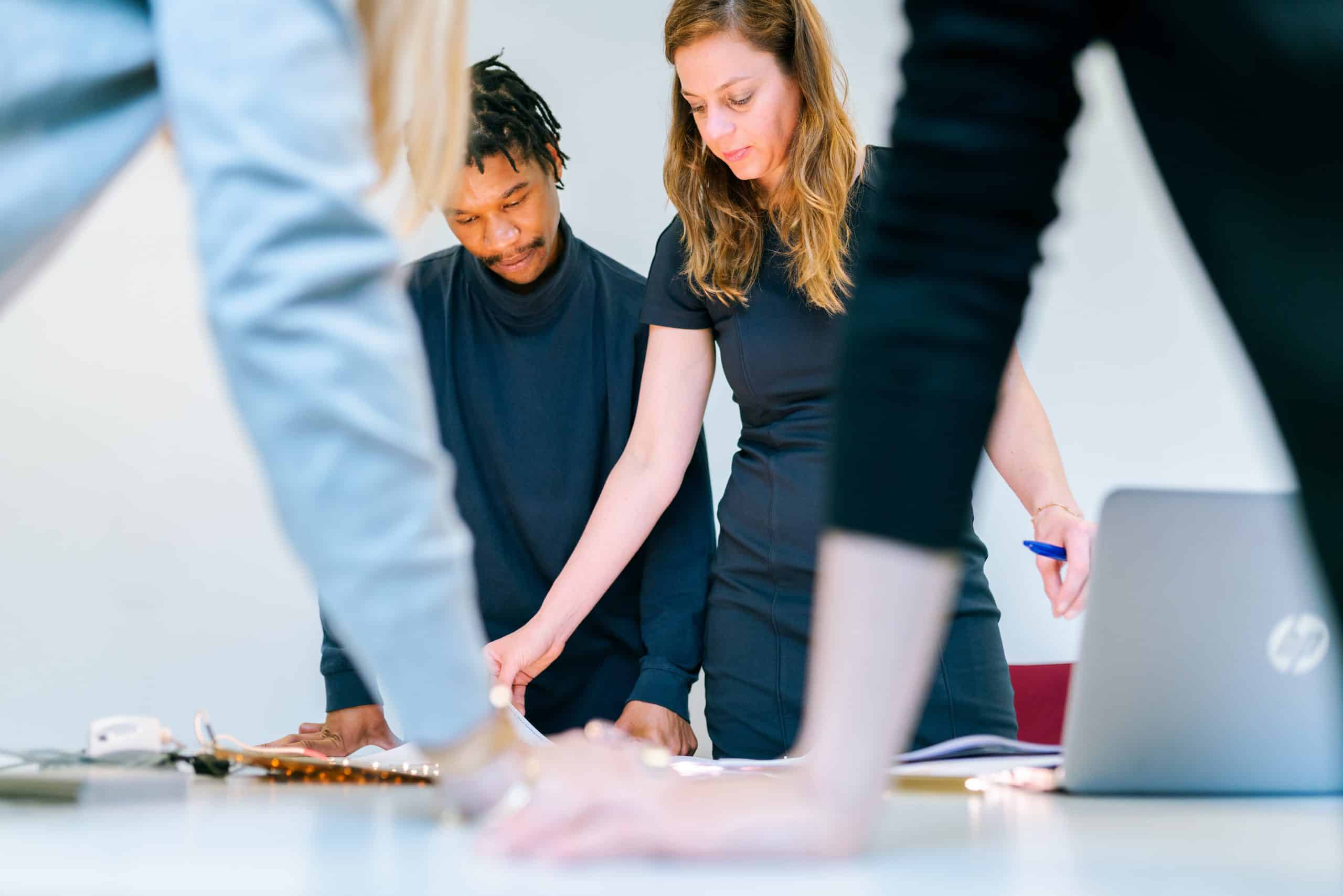 56 billion euros in turnover by 2020 for the digital market. 33.6 billion for the IT consulting and services market despite a 4.2% drop in growth. But who are they? What are they doing? And how are they meeting their challenges in times of crisis?
1 - The consulting market in 2021
Who are they?
Consultancy firms or consulting companies bring together consultants with a variety of skills and expertise, each in their own field. They provide services to companies. These companies seek to improve their performance and therefore call on professionals in addition to their internal staff.
See: "What is the role of a consultant?" and the different types of jobs in consulting.
Consulting is the term used to describe the work that different consultants do for their clients. These missions evolve with the needs of companies and market trends, the acceleration of digitalisation and the restrictions linked to the recent COVID-19 crisis.
Clients invest in the consultants' ability to bring something extra to their business. Something effective that will help them achieve their goals.
Consulting is paving the way for the creation of new professions in the next decade. How are consultants participating in this evolution? And in the transformation of companies, particularly for strategy and IT consulting?
What growth has strategy consulting experienced since the crisis?
| | |
| --- | --- |
| 20% growth for the digital sector | Since 2009 |
| BUT with a growth rate of -4.6 | In 2020 |
Syntec Numérique study
What is the situation today, with forecasts of +1.0% for 2021? These figures represent the digital sector as a whole. It partly includes consulting.
Many companies nowadays use consultancies for their digital services. The consultants perform tasks that their clients are not able to do themselves. For example in finance, management or IT. Using an outsider allows them to focus on their core business.
However, this workforce has not always had it easy. The growth of consultancy firms fell during the crisis.
We have seen a 40% decrease in activity in France in the consulting sector. And 95% of the firms had to resort to short-time working.
Syntec conseil figures show us how growth has fallen after the phenomenal rise in 2019. We can also see what the forecast for 2020 was for consulting:
7% turnover growth in 2019
Annual growth rate in 2019: 8.6
11.4% decline in the overall market in 2020
Estimated 40% drop in turnover for the strategy and management consulting market
Depending on the sector of activity, growth has declined to a greater or lesser extent. Indeed, firms whose clients work in the banking, hotel or tourism sectors were the most affected. On the other hand, the consumer, private equity and technology sectors have made greater use of consultancy services during the crisis.
COVID-19 has played a role in the various changes in the market. In particular in recruitment where an increase of 33% took place at the end of 2020. We will talk about this in the next section.
Resilience continues for strategy and management consulting:
The consultancy sector is well protected for certain areas such as strategy and management, IT, technological innovation, and anything that can be done digitally. It is a privileged sector, because the world needs digital services more than ever, and this can be done remotely even better than in the past. IT consulting helps to make the growth record less bad than expected. It is true that consulting in the hardest hit sectors is having a heavy impact. However, many innovation and strategy consultancies have continued to grow. 
The crisis has taught these consultancies something. It is that they were finally already prepared to face a crisis such as the one we are experiencing. And they have improved.
Consulting firms have learned how to digitalise their activity and train their consultants in this digital transition. This is what allows them to broaden their offer to their clients. For the consultants, to increase their services.
In 2021, only 10% of the firms are using short-time working. Activity has resumed almost normally.
Innovation is what qualifies a large part of consulting this year in France. The crisis has enabled consultants to train each other. They have therefore increased their skills despite the difficulties linked to recruitment.
It was also an opportunity to become more flexible and to offer new products and services, as customer demands have also changed with the acceleration of digitalisation and the growth of their businesses.
The logistics and organisation of work is different today in the consultancy. Teleworking prevails in many cases. Not all assignments are necessarily in the field. We can say that this was an opportunity to rethink the future of consulting...
2 - New market trends and challenges
Recruitment
The digital sector: a job creator

→

175,000 net jobs

between 2009 and 2019
Out of 510,000+ employees in 2018 :
+ 34,000 new jobs in the digital sector
Syntec Numérique study
 

" The major challenge for consulting firms is to recruit and retain the right profiles.

The professional union representing consulting firms in France.
This was true two years ago, it is still true today. 73% of assignments were maintained during the crisis, but recruitment was halted for many strategy and management consulting firms. This has weighed heavily on some firms. The consultants therefore found themselves with an overload of work, with a staffing rate of resource planning of 100%. When recruitment resumed, the workload remained relatively heavy for employees. Why did this happen?
Because there is still a gap between the upturn in activity and recruitment, which is mainly linked to teleworking. Many consultants have seen their tasks become less burdensome while new recruits have been hired in their firms. However, many still work remotely. This remains a major challenge, as working patterns are different and communication between staff is more difficult.
Could this be one of the reasons for the new trend to go freelance? We see here that there is a real difficulty in retaining staff, whether in strategy consulting or any other field of activity.
Even though the consulting sector has been able to adapt to the digital transition that has been imposed on it, it still faces challenges. This transformation, it should be noted, has contributed to the growth of consulting. 35% of assignments in 2019 were digital related. This sounds like a promise of growth for the future despite the challenges...
New practices and mentality?
... What impact is technology having on the consulting market?
New digital tools, new practices in companies, artificial intelligence and the automation of tasks through software are driving the growth of the market.
These elements have created new competitors. Indeed, large players such as the GAFAs can become a threat.
"New players such as GAFA and quantitative research firms are playing an important role in the evolution of the consulting market. All these changes are creating a higher value-added offer from quantitative experts, opening the doors to consulting and creating competition between "consulting players, digital players and institutes in certain markets". NTS Advisory
Despite this new competition, the consulting market remains firm on its main objective: to meet the expectations and needs of their clients as efficiently and professionally as possible.
The consultants therefore carry out their assignments with this objective in mind. They remain flexible regarding the evolution of their profession in terms of digitalisation. They adapt their offer and expand the digital offer. With more than 30% of turnover linked to digital since 2018, this adaptation and change of business model is mandatory in consulting in 2021.
We can also see this new trend of small firms deciding to form an alliance to better respond to certain calls for tenders that are larger than what they are restricted to doing separately.
Learn more about how Stafiz helps your consultancy
Conclusion:
"While consultants are used to working in a variety of environments, the distance within the teams imposed by teleworking is unusual and requires adaptation in the way they collaborate.

Matthieu Courtecuisse, President of Syntec Conseil.
These changes in the sector and in internal practices are and will remain a challenge for consultants. 2020 and 2021 are years of transformation and adaptation that lead to growth and the opportunity to expand in terms of offering.
Consulting is facing a kind of reorientation of expertise to meet new client needs related to digital and its emerging challenges in different companies.
The strategy and management consulting, IT and technological innovation sectors in particular have made teleworking widespread and have been moving towards more hybrid working methods in recent months in order to improve collaboration. But also to ensure the well-being of employees and to maintain the workforce in the face of tough competition.
The digital transformation has allowed consulting firms to use new modes of communication and to implement more flexible management styles. But it also gives them the opportunity to extend their offer. To help their clients adapt their processes as well. To help them run their business even remotely and manage their teams and develop new tools.
Is it still too early (June 2021) to really observe whether the growth predictions for 2021 are coming true? See you in a few months...
Learn more about Stafiz, an ERP for consulting
Other articles you may be interested in